About Us:
Established for over 30 years, Masterclean provide comprehensive carpet and upholstery cleaning services in Twickenham, Richmond, Chiswick, Barnes, Putney, Roehampton, East and West Sheen and all surrounding areas. We are proud to say that a large proportion of our business comes from the recommendation of our many satisfied customers. We'll make time for you because we're a small, family run business. You'll also be able to reach us whenever you need to (no more sitting in a queue or leaving messages that aren't returned!)
When was the last time you had your carpets cleaned? For many people the answer will be 'never.' You grind dirt into your carpet every day. How often have you emptied the vacuum cleaner and been amazed at the amount of gravel, dust, fluff and hair that you've emptied into the bin?
If you wiped the bathtub round without actually adding a gentle cleaner to the cloth, you would soon see a solid layer of grime around the sides of the bath. That's effectively what you're doing with your carpet. You don't see the grime that's been added, but vacuuming it certainly hasn't removed all of the dirt that has been added to the fibres within your carpet.
If you pull out your settee, you can immediately see the difference between the part that's been subjected to being trodden on and the untouched part of the floor covering.
All of this is before we even mention pets. Even the best house trained pet occasionally has an accident. Unfortunately one mistake can lead to another, the smell of a previous accident can make the place attractive later.
Most people only actually think of refreshing their carpet when it comes to selling the house.
Regular shampooing by a professional – once or twice a year – will keep your carpets retaining their original bounce, colour and lack of odour. It will also enhance the value of your home as well as the joy of living in it!
For carpet cleaning Twickenham, call Masterclean today and make your home a nicer place to live in!
What We Do:
We clean carpets with care and passion, not just because it is our business but because we care about leaving your home or office space looking pristine. Carpet Cleaning in Twickenham is what we do. We want to leave you totally satisfied!
If you are unsure about what would be best for your home or office, please contact us. John will provide a quotation that will save you time and money. Carpet Cleaning in Twickenham is always available to help you maintain your carpets in the best possible way.
The company offers the following services: Carpet cleaning Twickenham, upholstery cleaning Twickenham, end of tenacy cleaning Twickenham, pet stain removal, mattress cleaning in Twickenham and more.
JR Masterclean is a professional company that offers a wide range of services in order to improve the quality of your carpets or any other floor or fabric in your house. Masterclean, Carpet Cleaning Twickenham, offer the highest quality and most competitive prices to our customers.
We are also able to Remove all traces of pet urine, food, dirt and foul odours from your carpets and upholstery. Give your carpets a deep clean that removes embedded stains and ground-in dirt. Eco-friendly cleaning solutions that won't harm your family or pets or damage expensive flooring are the only kind of treatments that we offer.
Prior to Cleaning:
Before cleaning, the carpet is inspected for damage and condition to ensure that we use right solution for cleaning your carpet. This method is used for stains, and we have removed hundreds of stains from carpets. The treatment depends upon the amount of stains and how long they been on your carpet. Our high pressure, carpet steam cleaning system ensures that your carpet isn't damaged and looks great when we have finished.
The Cleaning Process:
The water vapour has no smell, and is an effective way to kill bacteria, lift dust and eliminate any unpleasant smells embedded in the carpet. Steam cleaning injects moisture into the carpet fibres, however, the system uses substantially less moisture than if you shampoo your carpet by hand to sterilize and revive it. Cleaning with steam increases the life of your carpet by removing dust and stains and softening the carpet fibres.
The vacuum suction of the steam cleaner during the Carpet Cleaning Twickenham process lifts away any moisture, along with germs and embedded dirt, for cleaner and fresher carpets.
Almost any kind of carpet, including needle felted, woven and knotted, and level weave can be pressure steam cleaned. This operation is ideal for fabrics made from synthetic or wool fibres. The drying time varies according to the ventilation rate and airflow in the room.
Call me, John, on 07976 423607 for a friendly chat about your cleaning problem.
As well as Twickenham, Chiswick, Barnes, Putney, Roehampton, East or West Sheen, we are also able to offer carpet cleaning and our other services in Ashford Middlesex, Esher, Richmond, Shepperton, Staines and Kingston. If your neighbourhood is not mentioned, please still give me a call to see if I can cover your area.
Carpet Cleaning
Carpet protection, carpet cleaning, rug cleaning, oriental rug cleaning, dust mite and moth protection and stain removal
Upholstery Cleaning
Antique furniture upholstery cleaning, suite cleaning, fire retardant appliance, odour and sanitising treatments and stain prevention treatments.
End Of Tenancy Cleaning
Consider us for end of tenancy cleaning. Allow us to give your rental property a deep clean for your new tenants.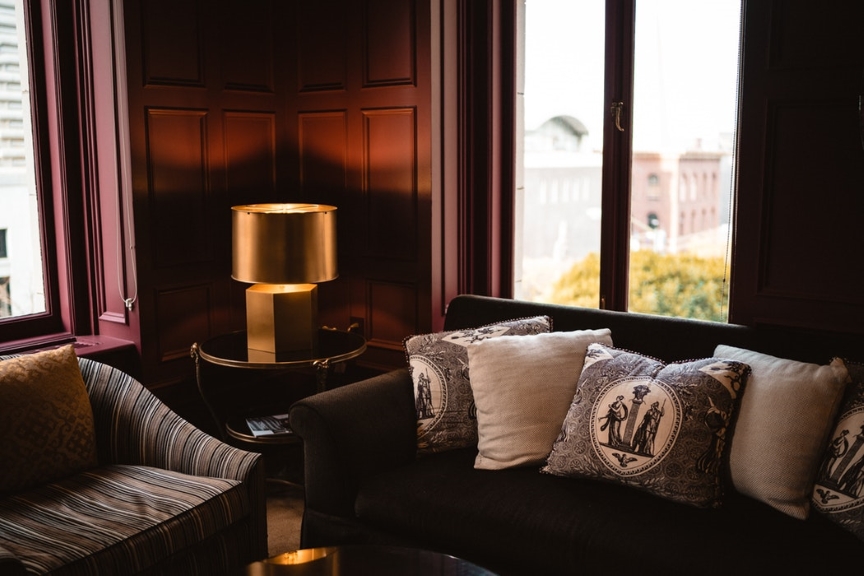 I called John on Oct 29th and he had a next day cancellation. He arrived on time, cleaned the carpets thoroughly, cleared up and left within the space of two hours. He was polite and efficient and I am delighted with the result; he even threw in the cleaning of a rug which was not in the estimate. Highly recommended.  
Efficient phone contact. Extremely good work on a heavily soiled carpet-sized rug which was sited on a wooden floor which I was concerned about regarding possible damage. The result is outstanding, and I would have no reservations in recommending Masterclean, and will certainly use in the future. A fair competitive price charged.  
Really really pleased with the service. John was polite and efficient. Carpets looked great afterwards. I had them cleaned once before by a different firm and was disappointed with results so very pleased to have found a really good one this time! Highly recommend.