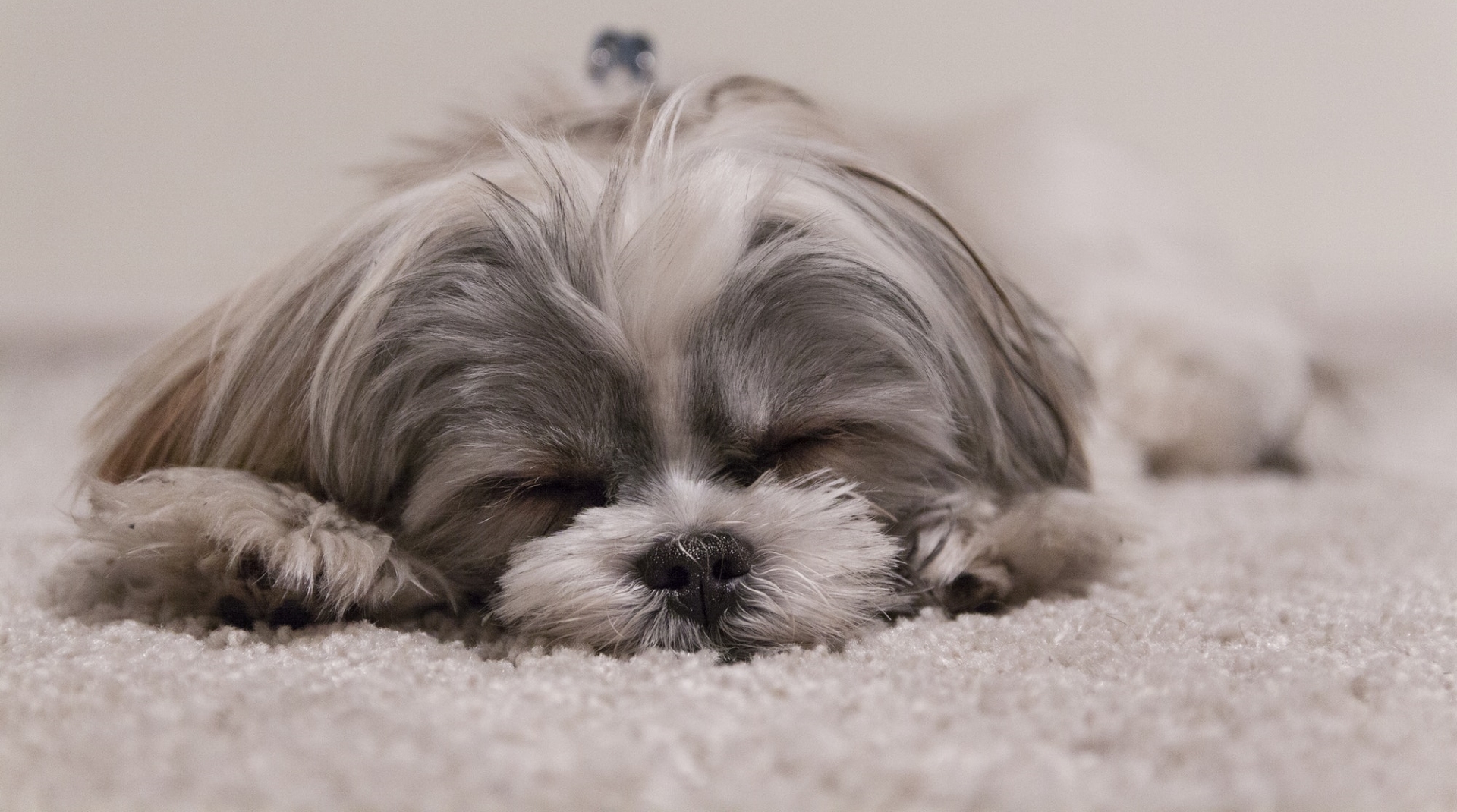 Pet Stain Removal, Twickenham

We all loves our pets, but no one loves it when they have an accident on the carpet. Unfortunately, a carpet is one of the worst places for your pet to leave its calling card!. Here at Masterclean, we provide pet stain removal in Twickenham and the surrounding area.
Pet stains penetrate deep into the carpet fibres if left and make it very difficult to clean. If it is at all possible, try to clean up the urine as soon as possible after it has been done. If it's not too late, keep the stain damp and use a towel to absorb urine, do not rub always blot. It is important to clean the urine or other pet waste thoroughly. The odour needs to be fully neutralised since pets can smell the scent that is left behind and will want to return to the spot to do their 'business'. We also clean rugs which are often a hot spot for pet accidents. Try to avoid household cleaning products, only use clean water.
If the stain has dried, contact Masterclean, professional carpet cleaners, who have suitable products to fully remove the stain and odour. Carpet cleaning products purchased locally or on line for pet stains may disguise the urine odour for you, but it won't fool your pet. They may actually want to urinate in that area more to overpower the new scent and mark their territory. Sometimes, the pet's waste products will have soaked down into the underlay. This is another reason professional carpet cleaning equipment is needed.
Retrain your pet to avoid their bad behaviour. This may take some time, but it will be worth it to keep your carpets clean.
We offer many carpet cleaning services including:
Carpet protection
Carpet cleaning
Rug cleaning
Oriental rug cleaning
Dust mite and moth protection
Stain removal
With our specialist cleaning system, you can keep your house free from pet odours. Ask us about our specialist floor cleaning and treatment packages.
We have clients in this area and others locally, including:
Please call us if you need an efficient cleaning service. We can travel to most South London addresses.

Call me, John, on 07976 423607 for a friendly chat about your cleaning problem.
If your  property is not in Twickenham, Richmond, Ashford, Esher, Kingston, Staines or Shepperton, please still give me a call to see if I can cover your area.
I have just had my loft room, 2 flights of stairs, landing and hall carpets cleaned by this company. The man turned up on time, was pleasant, and did an excellent job. I am really pleased and will definitely use the company again.
Had a deep black mark in our light carpet,John came round and removed most of the stain.more than what he initially thought he could.Very pleased, would use again.
Used the service a week ago after reading the recommendations on Which?Local. I had a carpet in one room cleaned and two flights of stairs and 2 landings. Very polite service and I was really pleased with the results. Both carpets were about 8 years old and the difference after cleaning was very noticeable.
Don't Be Shy
For carpet or upholstery cleaning in Twickenham, Richmond, Ashford, Esher, Kingston, Staines,  Shepperton, and the surrounding areas call me, John, on 07976 423607 or send me a message through the contact page.